March 2017 (1), February 2017 (2), January 2017 (3), December 2016 (5), November 2016 (2), October 2016 (1), September 2016 (1), August 2016 (2), July 2016 (2), June 2016 (2), May 2016 (3), April 2016 (1), March 2016 (4), February 2016 (3), January 2016 (3), December 2015 (6), November 2015 (2), October 2015 (5), September 2015 (4), August 2015 (2), July 2015 (1), June 2015 (4), May 2015 (2), March 2015 (1), February 2015 (2), November 2014 (1), October 2014 (2), September 2014 (1), August 2014 (3), July 2014 (1), June 2014 (2), May 2014 (5), April 2014 (7), March 2014 (2), February 2014 (3), January 2014 (3), December 2013 (1), November 2013 (6), October 2013 (5), September 2013 (9), August 2013 (4), July 2013 (7), June 2013 (4), May 2013 (10), April 2013 (3), March 2013 (7), February 2013 (4), January 2013 (5), November 2012 (1), May 2012 (1), December 2011 (1)
Apr 25, 2014 — by Wesley Johnson
Two monumental events happened to me in 1997 – graduating high school & discovering Indie Rock. That was also the year I stopped wearing hip-hop visors* (yes, they were worn backwards & upside down) and adopted my current "slacker" style. It was a VERY good year.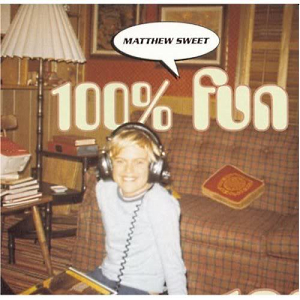 Matthew Sweet – "Sick of Myself"
MTV's 120 Minutes the catalyst for my musical coming-of-age. Matt Pinfield, the show's host, introduced me to bands like Pavement, Guided By Voices, The Afghan Whigs and Matthew Sweet. The latter wrote & performed my first track, "Sick of Myself." It's a classic rock-inspired, heavily distorted slice of Pop Rock that originally appeared on his 1995 LP, 100% Fun.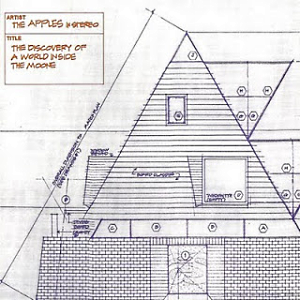 The Apples in Stereo – "The Rainbow"
My taste in music continued to evolve as the 90s turned into the 2000s; sadly, MTV stopped playing music videos. Thankfully, the internet arrived in the Johnson household around this time; it proved to be a wonderful tool for discovering new bands. It was either the WWW or The Powerpuff Girls that turned me on to The Apples in Stereo, whose "The Rainbow" I chose as my second track. Both it and "Sick of Myself" have a similar vibe and would sound great being blasted from your car with the windows down this summer.
The Apples began playing their Beatles-influenced brand of Garage Rock in the early 90s. On their 2000 effort, Discovery of a World Inside the Moone, added some Motown flare to the mix. "The Rainbow" originally appeared on that record.
Fun Fact: Two Owensboro natives – John Ferguson and Ben Phelan – now play in The Apples in Stereo.

Husband & Wife – "Don't Change"
Finding new music became even easier around 2002 when I joined the writing staff of a semi-successful music blog. Dozens of bands from the US & abroad would submit their music to us in hopes of getting mentioned on the site; while most of these submissions were subpar at best, several gems were included amongst them. One of these gems, Husband & Wife's Operation:Surgery, remains one of my favorite records to this day. Their style on this record harkens back to the early days of Death Cab for Cutie and Pedro the Lion. I picked the country-tinged "Don't Change" for my third track.
I'm sad to say that Husband & Wife played their last show in 2013. Be sure to check out their other records on Freegal if you enjoy "Don't Change."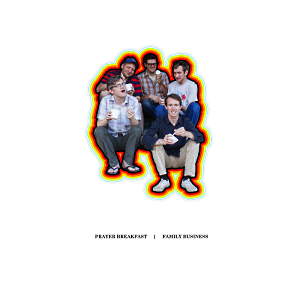 Prayer Breakfast – "Soon Enough"
Next up: "Soon Enough" by Prayer Breakfast. This band is a "super-group" of sorts featuring musicians from Bloomington, IN; stylistically they've been accurately compared to old-school Modest Mouse and Built to Spill. The closest single-band comparison I can think of is Joe Christmas. If you don't know any of those bands, get thee to Google and educate yourself!
"Soon Enough" comes from Prayer Breakfast's Family Business. You may acquire the record both digitally and on cassette. Cassette! How indie is that?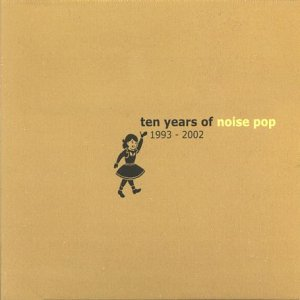 Superchunk – "Florida's On Fire"
In 1989, Superchunk burst onto the scene with an LP titled something I'd get into trouble for typing here. It was the first release for Merge Records, which was a label the band created to put out their own stuff and music made by their friends. Other notable Merge acts: The Arcade Fire, Lou Barlow, She & Him, Shout Out Louds and Spoon.
My Freegal Five closes out with Superchunk's "Florida's On Fire," a dreamy, jangly indie-pop number that first appeared on their Here's To Shutting Up LP. It's on Freegal as part of a compilation from Amazing Grease Records entitled Ten Years of Noise Pop. That record features TONS of great stuff and is well-worth using some weekly downloads on.
* = I'm still pretty hip-hop, don't get me wrong.
Wesley Johnson is the IT Assistant for the Daviess County Public Library. He enjoys music made by incredibly pale people with black plastic glasses frames. He trusts those musicians because they look exactly like him.
« My Freegal Five — A Derringer Profile: Lieut. William P. Conway »