April 2020 (2), March 2020 (2), August 2018 (2), July 2018 (3), June 2018 (1), May 2018 (3), April 2018 (2), March 2018 (1), February 2018 (1), January 2018 (2), December 2017 (5), November 2017 (3), October 2017 (1), September 2017 (2), August 2017 (2), July 2017 (1), June 2017 (2), May 2017 (2), April 2017 (3), March 2017 (2), February 2017 (2), January 2017 (3), December 2016 (5), November 2016 (2), October 2016 (1), September 2016 (1), August 2016 (2), July 2016 (2), June 2016 (2), May 2016 (3), April 2016 (1), March 2016 (3), February 2016 (3), January 2016 (3), December 2015 (6), November 2015 (1), October 2015 (5), September 2015 (4), August 2015 (2), July 2015 (1), June 2015 (3), May 2015 (2), March 2015 (1), February 2015 (2), November 2014 (1), October 2014 (2), September 2014 (1), August 2014 (3), July 2014 (1), June 2014 (2), May 2014 (5), April 2014 (7), March 2014 (1), February 2014 (3), January 2014 (3), December 2013 (1), November 2013 (6), October 2013 (5), September 2013 (9), August 2013 (4), July 2013 (7), June 2013 (4), May 2013 (10), April 2013 (3), March 2013 (7), February 2013 (4), January 2013 (5), November 2012 (1), May 2012 (1)
Nov 6, 2014 —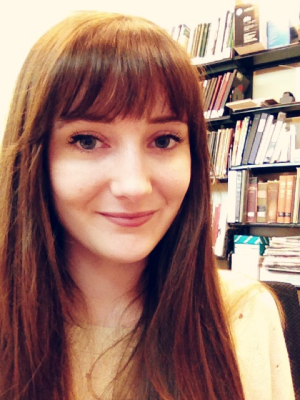 Courtney Hatley
     Courtney Hatley can almost always be caught with a video camera in her hand, lugging heavy equipment around, or hunched in front of a very, very big screen, as she is our resident videographer. When she's not making you look good, she's typically found buried under mountains of genealogy research and local history ephemera. Courtney's favorite author is probably David Foster Wallace, but as an amateur internet enthusiast she reads most content online, in blog form. (RIP Google Reader.) Courtney enjoys watching films the most, usually the ones that are "long, boring" and "don't make any sense." She's also into crosswords, cats, and craigslist missed connections. Courtney has been with DCPL off and on for almost 4 years, and she thinks the best part of working here is being able to encourage creativity, innovation, preservation, and expanding the imagination – no matter what age.
Lee Ann Wells
     My name is Lee Ann Wells. I have been a page in public services for a little over a year now. You have probably seen me all over the second floor. Filling displays, helping find books, helping with programs, and running holds downstairs.
     When I am not working I am most likely on Facebook or reading. I am an avid reader and I have read close to fifty books already this year, not counting the picture books I have read with my 8 year old brother. My favorite place to read is outside. If I am not in the front yard reading while I wait for the school buses to arrive in the afternoon, I am chilling in a yellow tornado slide as long as there are no kids around. Other activities I enjoy are writing, swimming, hiking, photography, and singing and dancing in the rain.