April 2020 (2), March 2020 (2), August 2018 (2), July 2018 (3), June 2018 (1), May 2018 (3), April 2018 (2), March 2018 (1), February 2018 (1), January 2018 (2), December 2017 (5), November 2017 (3), October 2017 (1), September 2017 (2), August 2017 (2), July 2017 (1), June 2017 (2), May 2017 (2), April 2017 (3), March 2017 (2), February 2017 (2), January 2017 (3), December 2016 (5), November 2016 (2), October 2016 (1), September 2016 (1), August 2016 (2), July 2016 (2), June 2016 (2), May 2016 (3), April 2016 (1), March 2016 (3), February 2016 (3), January 2016 (3), December 2015 (6), November 2015 (1), October 2015 (5), September 2015 (4), August 2015 (2), July 2015 (1), June 2015 (3), May 2015 (2), March 2015 (1), February 2015 (2), November 2014 (1), October 2014 (2), September 2014 (1), August 2014 (3), July 2014 (1), June 2014 (2), May 2014 (5), April 2014 (7), March 2014 (1), February 2014 (3), January 2014 (3), December 2013 (1), November 2013 (6), October 2013 (5), September 2013 (9), August 2013 (4), July 2013 (7), June 2013 (4), May 2013 (10), April 2013 (3), March 2013 (7), February 2013 (4), January 2013 (5), November 2012 (1), May 2012 (1)
Feb 2, 2016 —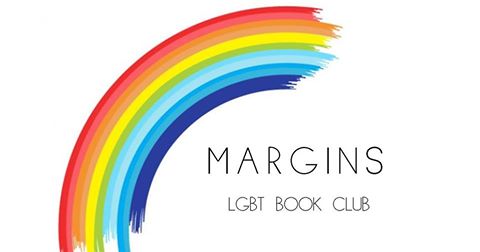 (To keep people in the loop—in case you couldn't attend but still wanted to know what we talked about—we'll be posting a blog for each meeting to note what we discussed.)
For our first meeting, we had some brief introductions and talked about the type of books we want to read. Although the first two selections are YA (young adult), the club isn't necessarily focusing on LGBT teen lit. We'll read whatever the club wants to read, whether it's teen fiction, adult fiction, non-fiction, etc.
We then discussed Gives Light by Rose Christo. The members seemed to enjoy the interesting perspective of the book. The two main characters, Skylar and Rafael, are two Native American (Shoshone) teenage boys whose friendship blossoms into love. We noticed that their relationship isn't the only focus of the book. It's just one of many facets of these characters' interesting world.
We discussed how tribal governments interact with the U.S. federal government. Without giving too much away, one key plotline in Gives Light involves legal issues when a crime is committed outside vs. inside the reservation. Speaking for myself, I enjoyed reading about the different cultural activities of the tribe, like the festivals and dances, and along the way learned about the way this tribe operates.
One theme that came up was the connection between the mute main character (Skylar) and the muteness or lack of power of Native American tribes. This is also connected to the uphill struggle for a voice that LGBT people have endured and continue to endure. It was interesting to see Skylar (who's been raised in "normal society") come to terms with his identity (gay and Shoshone) and blossom after coming to live on the reservation.
We talked a little about the selection for February, If You Could Be Mine by Sara Farizan. The library has a print copy and an e-book copy of it, but we have extra copies on the way. The library will post an update on Facebook when the extra copies are available to check out. As always, you don't HAVE to read the selection; you're free to just come and discuss anything you're reading that you think the club would be interested in.
Hope to see you at the February 27th meeting!