Subscribe to Books, Movies & Music
Staff Selfies: Kristen Potter and Lisa Maiden
Hello there! My name is Kristen Potter and I am a Library Technical Assistant at the DCPL! My areas of "expertise" include YA programming and storytime (Wee Read) with 0-2 year olds (variety is the spice of life, right?). On any given day, you can find me on the second floor helping patrons find material, at my desk planning programs, or perusing the children's section for books to get little ones excited about reading. I LOVE working here – and I mean that! I get to express my creativity, act goofy, and occasionally I get to dress up in costumes and become a character from some of my most beloved children's books.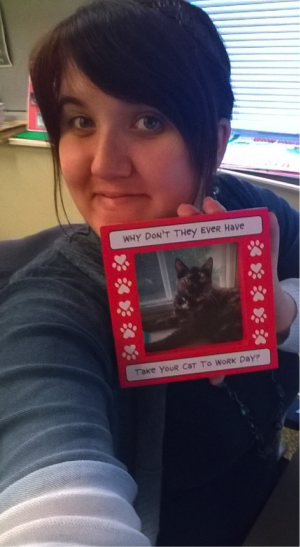 Hi there!  My name is Lisa Maiden and I work at the Reference Desk on the first floor.  I spend my days helping patrons use our computers, look up books, and find information.  I also am responsible for the majority of the displays on the first floor.  As much as I would love to make every display about cats, I realize not everyone has that special cat in their life like my Bella.  So instead, I try to make the displays center on topics that will interest you, our amazing library patrons! Some of our past displays include money smart books, gardening books, books about traveling to national parks, and how to redecorate your house.  And these change monthly so there's always something new to sort through.  So come on in and say hello.  I'd be happy to tell you more about my cat or help you in any way I can!
My Freegal Five
One of my favorite television shows is the British comedy series The IT Crowd.  A friend of mine introduced me to it a few years back, and I was immediately hooked.    It follows an IT department team in a large company, and the wacky situations in which they become entangled.  Perhaps the highlight of the show for me was the CEO character played by actor Matt Berry.  He was arrogant, clueless and absolutely hysterical.  This set me on a path of trying to locate other shows featuring Berry.  Since then I've discovered the joys of Garth Marenghi's Darkplace, The Mighty Boosh, and Snuff Box.  Unlike the more straightforward IT Crowd, these are all surreal and unconventional.  As such, they take a little time getting used to, but once you catch the drift they're addictive.
In watching these and looking into Berry's filmography, I also came across the factoid that he performs music.  He does some light (and hilarious) musical numbers in Darkplace and Snuff Box, so I was pretty excited to check out his musical stylings.  I wasted no time in flying through the two albums he had released at that point, Opium and Witchazel, which were described as "progressive/psychedelic folk."  To be honest, that genre is not one in which I typically travel, but it was Matt Berry so I gave it a chance.  Long story short I was pleasantly surprised by some catchy tunes and amusing lyrics (my favorite being "Accident at a Harvest Festival" on Witchazel).
I'm happy to report that both of these albums are on Freegal if you're curious and want to check them out!  This is the Freegal 5 though, and I'm here to expound on my downloads for this week.
First up, it turns out that Berry has released another album called Kill the Wolf, which takes British horror movies as its inspiration.  In particular it appears to recall the 70's classic The Wicker Man.  As we speak, Freegal is offering a two fantastic singles from the album!  These are "Medicine" and "Gather Up," and both carry on the vibe from the previous albums.  "Medicine" is my favorite of the two.  It's an upbeat tune which one could easily imagine being intended as the album's breakout hit single.  The slow and ethereal "Gather Up" clearly reveals The Wicker Man influence, as it talks about gathering items for the harvest.  The track would definitely fit on a Wicker Man soundtrack album.
In addition to these two gems, I also picked up a few other Berry singles that I hadn't run across before.  "An Electronic Hero" and "Ukenwhistle" are both instrumental pieces featured on the Medicine single release.  I enjoyed both, as they reminded me of the excellent soundtrack music from Snuff Box.  Speaking of which, my 5th and final download is an alternate take of the "Theme From Snuff Box" featuring soul singer and Evansville, Indiana native Geno Washington.  I love the "Theme From Snuff Box," which is endlessly riffed on throughout the show.  Once it gets stuck in your head it will never leave!  Washington does a great job with his rendition, adding yet another version for fans to enjoy.  Oddly, the cover of the Snuff Box single release hypes the fact that the song is featured in the movie Dredd.  I guess the folks who made Dredd must be big Matt Berry fans – go figure!
Jim Blanton, Library Director
My Freegal Five Playlist
by Kara Schroader

1. "Perfect World"
2. "After the Disco"
3. "Holding on for Life"
4. "Leave it Alone"
5. "The Changing Lights"
At first, I thought about selecting a variety of music for my Freegal Five collection. Instead, I decided to go with songs I've been listening to repeatedly over the past few weeks—all five of which come from the same album, Broken Bells' After the Disco. Broken Bells is composed of Brian Burton (better known as Danger Mouse) and James Mercer, the lead vocalist and guitarist for The Shins. Having been a fan of their 2010 self-titled album, I looked forward to the release of After the Disco this past February. Be sure to log onto Freegalmusic.com and download songs from this album as well as their debut, Broken Bells.
My Freegal Five Playlist
By Brian Lashbrook
Did you know that you can now download 5 songs from Freegal each week? Not only that, you can stream any music on Freegal for up to 3 hours a day.  These services are all Free with your Daviess County Public Library card.
To celebrate, I and my fellow music lovers here at the Library will share our list of 5 Freegal downloads each week.
Since it's spring monsoon season here in the Ohio Valley — swollen clouds, blustery winds, and sudden downpours — my first playlist consists of rainy day mood music and muddy puddle stompers.
"Walk on the Wild Side" — Lou Reed, Transformer
First up is this career-defining gem by the recently deceased Lou Reed. Inspired by Nelson Algren's 1956 novel of the same name, this David Bowie -produced street-wise groove reads more like Holden Caufield's diary after Catcher in the Rye, journaling a fringe culture of subversive misfits and perverts. Despite some poetically "colorful" lyrics, this 40+ year old song still sounds fresh today.
 "I'm on Fire" — Bruce Springsteen, Born in the U.S.A.
Speaking of perverts, don't let the creepy "To Catch a Predator" vibe of  lyrics like "Hey little girl is your daddy home?" fool you.  The Boss is using hippie-speak to ask "Is your boyfriend/husband at home?"  Yes, even when the Boss was riding high on the broken American dream anthems of "Born in the U.S.A.", he still had time to make a booty call.   Like "Walk on the Wild Side", the sparse production of plodding bass and guitar make it hard pin a date on this slow burner from the 1980′s.  Where Lou keeps his cool, however, the Boss loses his mind in a lonesome howl of desire.
"Don't Wanna Cry" — Pete Yorn, Back & Forth
Another son of the Garden State, Pete Yorn left Jersey for Hollywood to embark on a career in scoring films.  He got his first break writing and performing songs for the film Me, Myself & Irene by gross-out comedy kings Bobby and Peter Farrelly.  His contributions to the soundtrack made me fall in love with his music, and probably not coincidentally led to a recording contract for Yorn.  On this earnest, country-tinged ballad, the passoniate fire has smoldered and Yorn's left to deal with his emotions for a love lost.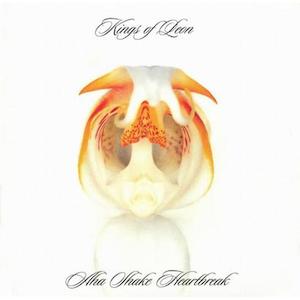 "The Bucket" — Kings of Leon, Aha Shake Heartbreak
Kings of Leon is another band to which the fabulous Farrelly Brothers introduced me, via "California Waiting" in the conjoined twin romp Stuck on You.  Before the wild-eyed southern boys blew up with "Need Somebody", they crafted rowdy roadhouse rhythms around a fragile heart.  "The Bucket" is a catchy stomper about a suicide pact between two young friends afraid of becoming washed-up adults.  Sounds fun, right?  But with lyrics like "18, balding, stoned", you realize it's a tongue-in-check jab at the insecurities of the young in a culture that values youth above all.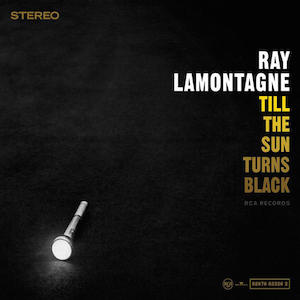 "Be Here Now" — Ray LaMontagne, Til the Sun Turns Black
I'll round out this week's playlist with the opening track from the gorgeous pinnacle of bummer rock Til the Sun Turns Black.  LaMontagne is best known for the Otis Redding-style song "Trouble" from his debut album of the same name.  Unfortunately, the excellent "Trouble" was overexposed by this commercial.  On his sophomore effort Black, LaMontange channeled the Beatles circa Sgt. Pepper's, using lush production with strings and tympani.   "Be Here Now" is a Zen-inspired meditation on being present in a world constantly "on" and disassociated from reality.  Personally, I think it's a good day to listen to the entire Til the Sun Turns Black album.
That's it for my Freegal Five Playlist.  Be sure to check out Freegal, especially the Apple or Android apps.  Enjoy!
 Brian Lashbrook is the Technology Manager for the Daviess County Public Library.  His favorite band is U2, although he enjoys many kinds of music.  He especially enjoys bummer rock, or as his friends would lovingly call it, "Sad Bastard" music.
Nebraska: A Movie Review
By: Kara Schroader
Woody Grant is no spring chicken. He may be old, drunken, and deranged, but he isn't interested in slowing down anytime soon.
In Nebraska, directed by Alexander Payne (About Schmidt, The Descendants), accomplished actor Bruce Dern portrays 80-something Woody. Suffering from dementia, Woody has fallen into the bad habit of wandering off along the local interstate. His wife, Kate (June Squibb), is fed up with his antics.
However, Woody is on a mission. He's just received a magazine sweepstakes coupon in the mail as the recipient of a one -million dollar prize. Since Woody no longer has a driver's license, he intends to walk from his home in Billings, Montana, to Lincoln, Nebraska (more than 800 miles) in order to claim his prize.
Woody's son David, played by comedic actor Will Forte, tries explaining to his father the sweepstakes coupon is the oldest scam in the book.  Woody, being the stubborn man he is, ignores his son's logic. He strongly feels the million-dollar prize is his last chance to win something in life. David sees his dad's ill-fated quest as a chance for quality father-and-son time and agrees to drive him to Lincoln, defying the objections of mom and brother, Ross (Bob Odenkirk).
So begins this terrific road-trip movie. Shot in stark black-and-white, Nebraska is both grim and funny.  It's a potent mix, with everything rooted deeply in the culture of the mid-west. Dern won the Best Actor award at the Cannes Film Festival for this career-crowning performance.
Nebraska moves at a comfortable pace across the plains of Middle America. You can't predict where the two unlikely protagonists will end up next. They seem simple men at first, but Payne doesn't leave them simple for long; past troubles and missed opportunities reveal themselves, but never too sadly. The plotting is sparse, focusing mostly on the characters—the illogical and determined father, the logical yet loving son, and the cantankerous, fed-up mother.
Like Woody's son and wife, we know he's being duped, but it's hard not to hold out some sort of hope for the guy—that maybe some good will come of the trip. In the end, both father and son experience a brief triumph not to be missed.