October 2021 (2), September 2021 (2), August 2021 (1), April 2020 (2), March 2020 (2), August 2018 (2), July 2018 (2), June 2018 (1), May 2018 (2), April 2018 (2), March 2018 (1)
Apr 26, 2018 — Now you can quickly and securely pay your library fees online!
NOTE:  To be eligible to check out physical or online materials, your fees must be below $15.
Log into the catalog, select Fees from the account menu.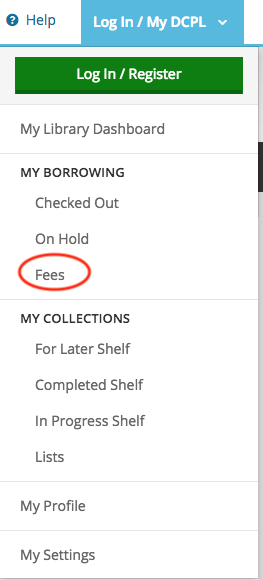 If you have fees, the "Pay Fees" button will appear.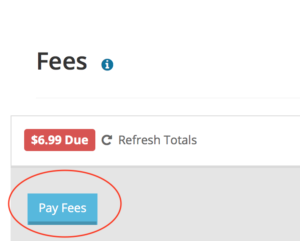 Click it to go to our secure payment gateway, select the fees you want to pay, and enter your credit card information.  The amount you pay will be subtracted from your account immediately.
You may also pay your fees by clicking here.  You must have your library card number and PIN.  If you do not know your PIN, contact or visit the library.