January 2022 (1), December 2021 (3), November 2021 (1), October 2021 (2), September 2021 (2), August 2021 (1), April 2020 (2), March 2020 (2), August 2018 (2), July 2018 (2), June 2018 (1), May 2018 (2), April 2018 (2), March 2018 (1)
Nov 27, 2021 —
Stephen Sondheim died on November 26, 2021. As a composer and lyricist, Sondheim's 70-year career changed the course of musical theater, helping to create classics like West Side Story, Into the Woods, and Sweeney Todd. He modernized the American musical, presenting audiences with fresh, complex themes, all while fearlessly examining the darker side of life.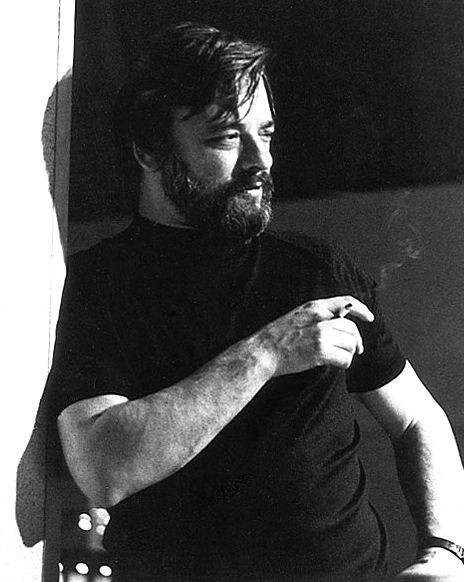 Born in 1930 to wealthy Jewish parents in New York City, Sondheim's childhood began in a state of psychological neglect. His parents divorced when he was ten. His father was barely present, and Sondheim's mother abused him emotionally, transferring the anger of her failing marriage onto her son. Their mutual hatred lasted until her death in 1992.
After his parents' divorce, Sondheim's childhood isolation was broken by the mentorship of Oscar Hammerstein II, who eventually became a sort of surrogate father to the boy. Part of the famed Rodgers and Hammerstein partnership—of Oklahoma!, South Pacific, and The Sound of Music fame—Hammerstein instilled in Sondheim an admiration for musical theater, training him to think critically about the artform—the technical aspects, why some musicals were hits, why others were flops. This analytical eye remained focused for the entirety of Sondheim's career.
Over the next decades, Sondheim received 8 Tonys, 8 Grammys, an Academy Award, and a Pulitzer Prize for Drama. In 2015, he was awarded the Presidential Medal of Freedom. But to list all his accomplishments would take too long for this entry.
Despite his success, Sondheim lived a relatively private life. An introverted man, he saw himself as an outsider—an examiner of the neuroses and anxieties of modern life. But also a celebrant of its delights, and its romance. That celebration of life's complexity is why his work will endure.
Sondheim was 91 and left behind a husband, whom he married in 2017.
Here is a list of the items DCPL has featuring Sondheim's work.
Sometimes people leave you
Halfway through the wood
Others may deceive you
You decide what's good
You decide alone
But no one is alone."

―Into the Woods