August 2022 (1), June 2022 (2), May 2022 (2), April 2022 (1), March 2022 (2), February 2022 (1), January 2022 (2), December 2021 (3), November 2021 (1), October 2021 (2), September 2021 (2), August 2021 (1), April 2020 (2), March 2020 (2), August 2018 (2), July 2018 (2), June 2018 (1), May 2018 (2), April 2018 (2), March 2018 (1)
Dec 14, 2021 —
Celebrate the season with some of our staffs' favorite recipes!
---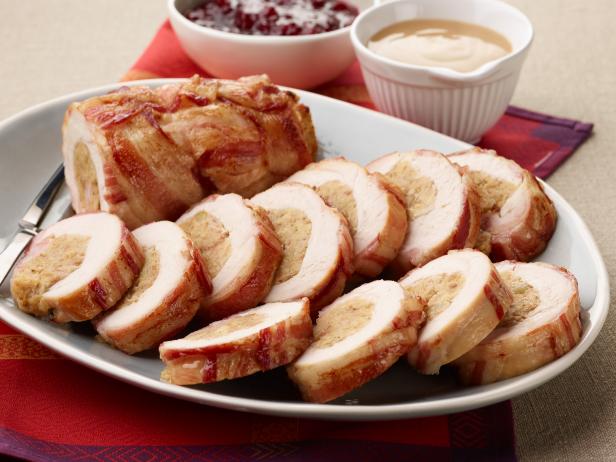 2 cups of favorite stuffing (boxed or homemade)
your favorite seasonings
oven-safe baking dish (large and slightly deep to catch drippings)
butcher's string/twine
meat thermometer
1 assistant
Preheat oven to 400 degrees F
Pound turkey breasts with meat tenderizer to get it flat.
Prepare stuffing then let cool.
Lay out bacon and weave in a lattice method.
Season turkey and bacon with your favorite seasonings.
Lay flattened turkey breasts on top of the lattice bacon, adjust for premium rolling.
Place three cups of stuffing in the center of turkey breast, spreading to get an even layer.
Grab an assistant to help you roll up your turkey (away from your body not towards it), then tie off with butcher's string.
Place in prepared baking dish and place in oven
Cook for 1 hour and 40 minutes or until the internal temperature reaches 155 degrees F
Let rest 10-15 minutes.
Serve with gravy (that can be made from drippings) or cranberry sauce, or both!
---
1 tub of vanilla or cream cheese icing (or try it with chocolate icing too. Still delicious.)
The same amount of peanut butter

1. Place icing in a bowl with the same amount of peanut butter
2. Microwave for 3 minutes. Stir.
3. Place in a parchment-lined 8×8 pan.
4. Chill in fridge for 30 minutes.

The Best Peanut Butter Fudge ever!
---
4 Tablespoons butter
1/4 cup sugar
1/4 cup your favorite Kentucky Bourbon
2 tablespoons hot pepper sauce (I like Frank's)
1/2 – 1 teaspoon salt
1 teaspoon granulated garlic
4 cups (about 1 lb.) pecan halves
1. Preheat the oven to 300 F. Put parchment paper on a cookie sheet
2. In a medium saucepan over medium heat, melt the butter, then stir in the sugar, bourbon, hot pepper sauce, salt and garlic. Stir to mix. Bring to a boil, reduce heat a bit and let bubble for 3 minutes, stirring frequently.3. Remove from heat and stir in the pecans, tossing to coat. Pour the pecans onto the cookie sheet and spread them out to a single layer. Bake at 300 F for about 30 -45 minutes or until the nuts are crunchy, stirring every 10 minutes or so. Let cool, then store in an airtight container.
---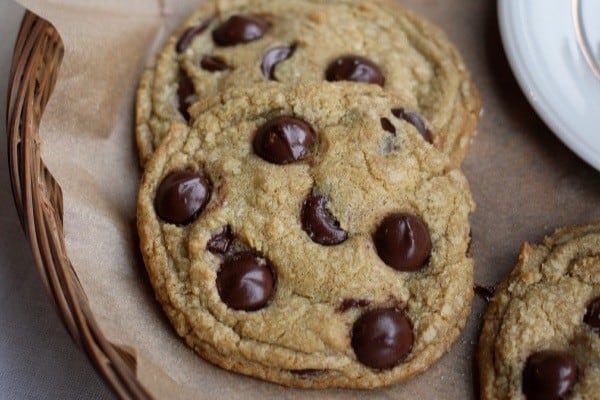 1 stick (1/2 cup) unsalted butter, room temperature
1/3 cup fresh mint leaves (loosely packed)
3/4 cup dark brown sugar
1/2 tablespoon vanilla extract
1 large egg, room temperature
1/2 teaspoon kosher salt (plus more for sprinkling)
1/2 teaspoon baking soda
1/2 teaspoon baking powder
1 and 1/4 cup all-purpose flour
8 ounces chocolate chips (divided into a 6-ounce and a 2-ounce portion)
Chop the butter and mint into small pieces. Cook them in a saucepan over medium heat, stirring constantly until mint is barely browned. Set aside to cool, letting the mint steep in the butter for 30 minutes.
Pour the butter-mint mixture through a sieve to remove the mint pieces. Use a spoon or spatula to push on the mint to extract all the liquid into the butter.
Cream together the mint-infused butter and dark brown sugar in a large bowl. Add the vanilla and egg and mix to combine.
In another large bowl, whisk together salt, baking soda, baking powder, and flour. Gradually add these dry ingredients to the creamed butter/brown sugar, just until combined.
Fold in 6 ounces of the chocolate chips. The rest will be used later.
Cover and freeze the dough for 45 minutes. Near the end of 45 minutes, preheat the oven to 375 F.
Scoop dough onto baking sheets the size you'd like (2-3 tablespoons of dough per cookie). Don't crowd the sheets. Use the remaining chocolate chips to top each dough ball. Sprinkle each with a little bit of kosher salt.
Bake for 10-12 minutes at 375 F, until the edges are set and the middle is still soft. Allow to cool and set at least 10 minutes before removing.
---
2 cups coffee
1/2 cup instant chocolate drink mix
1/2 cup sugar
1/2 gallon vanilla ice cream
1 cup whipped cream
1/2 gallon chocolate ice cream

1. In large saucepan, heat coffee to boiling. Remove from heat. Then, add drink mix and sugar.
2. Stir until dissolved. Cover and refrigerate 4 hours or overnight. 30 minutes before serving, pour into punch bowl. Add ice cream by scoopfuls. Stir until ice cream is partially melted. Garnish with whipped cream.
It tastes like a frosty with a bit of coffee.
---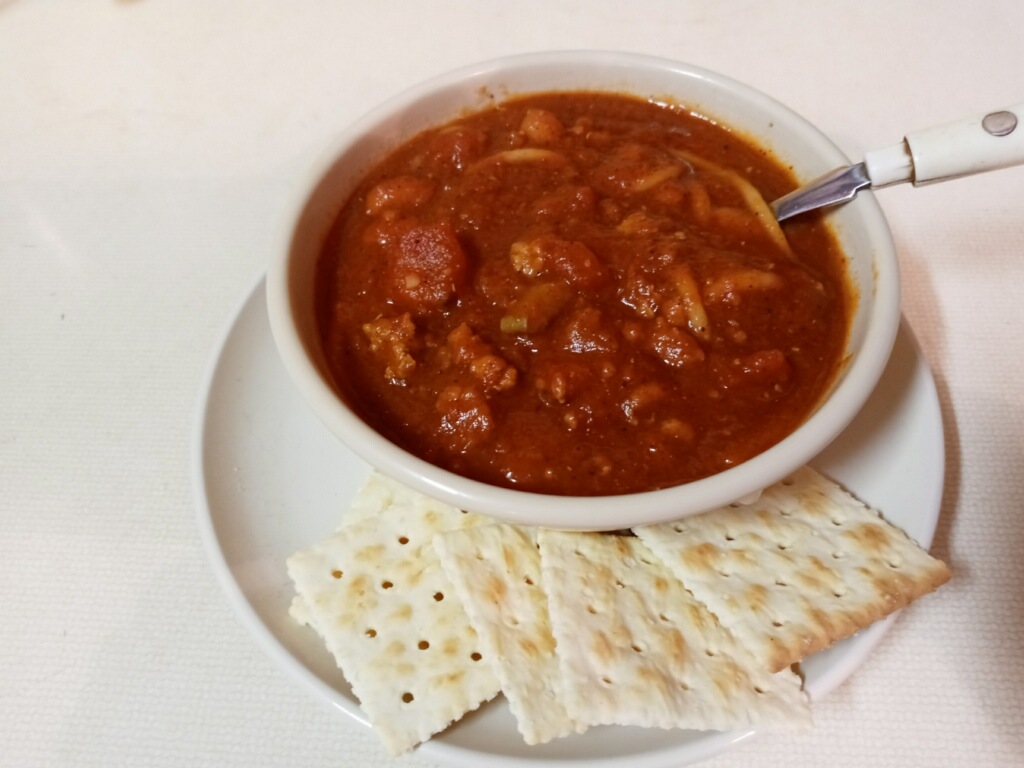 2 16 oz. cans pinto beans, undrained
15 oz. can pumpkin
1 pkg. chili seasoning mix
1 tsp. pumpkin pie spice
Optional: 1 cup dry spaghetti or macaroni noodles, cooked and drained
In large soup pot over medium heat, brown turkey with onion and green pepper until meat is no longer pink.
Drain; stir in tomatoes with juice and remaining ingredients.
Cook pasta, if using, on stove while chili cooks.
Reduce heat to low and simmer about an hour, stirring frequently.
Stir in cooked and drained pasta at the end of cook time (this prevents soggy pasta).
---
« Pearl Harbor 80th Anniversary — Checking Out of 2021: the Year's Most-Popular Adult Fiction, Movies/TV, and Video Games »