October 2022 (1), September 2022 (1), August 2022 (1), June 2022 (2), May 2022 (2), April 2022 (1), March 2022 (2), February 2022 (1), January 2022 (2), December 2021 (3), November 2021 (1), October 2021 (2), September 2021 (2), August 2021 (1), April 2020 (2), March 2020 (2), August 2018 (2), July 2018 (2), June 2018 (1), May 2018 (2), April 2018 (2), March 2018 (1)
Mar 21, 2022 —
Every year since 1978, we celebrate Women's History Month during March by looking back at the accomplishments of women and their contributions to society. For this blog entry, we'll be looking at the books and movies by female writers and directors that have checked out the most at DCPL in the past year.
Most Popular Movies Directed by Women
By some estimates, women make up only about 20-30% of directors. But there have been some important strides in the past few years. Kathryn Bigelow was the first woman to win the Academy Award for Best Director for her 2009 film The Hurt Locker. Chloé Zhao became the second with last year's Nomadland, and this year, Jane Campion became the first woman with two nominations. Her latest movie, The Power of the Dog, is nominated for a slew of awards.
Three films directed by women have proved very popular in the past year at DCPL: Black Widow, Wonder Woman 1984, and Land. All three have risen to the top of the checkout lists, proving female directors are just as capable at creating popular, buzzworthy movies.
Directed by Cate Shortland, Black Widow serves as a sort of prequel to the Avengers. Natasha Romanoff (Scarlet Johansson) confronts dark conspiracies in her rise to become the Black Widow. Since September, it's checked out nearly 250 times.
Wonder Woman 1984, directed by Patty Jenkins, is the sequel to 2017's Wonder Woman. Set during the Cold War, the film follows Wonder Woman (Gal Gadot) as she faces Maxwell Lord (a power-hungry businessman) and Cheetah (a geologist-turned-killer). While not as well-received as the first, this movie beat several worldwide streaming records.
Land, directed by and starring Robin Wright, follows an isolated woman suffering with grief after a tragedy, and a hunter who brings her back from the wilderness. Wright is a veteran actor (Forrest Gump, Message in a Bottle, House of Cards), so it's interesting to see her directorial debut.
Most Popular Fiction Written by Women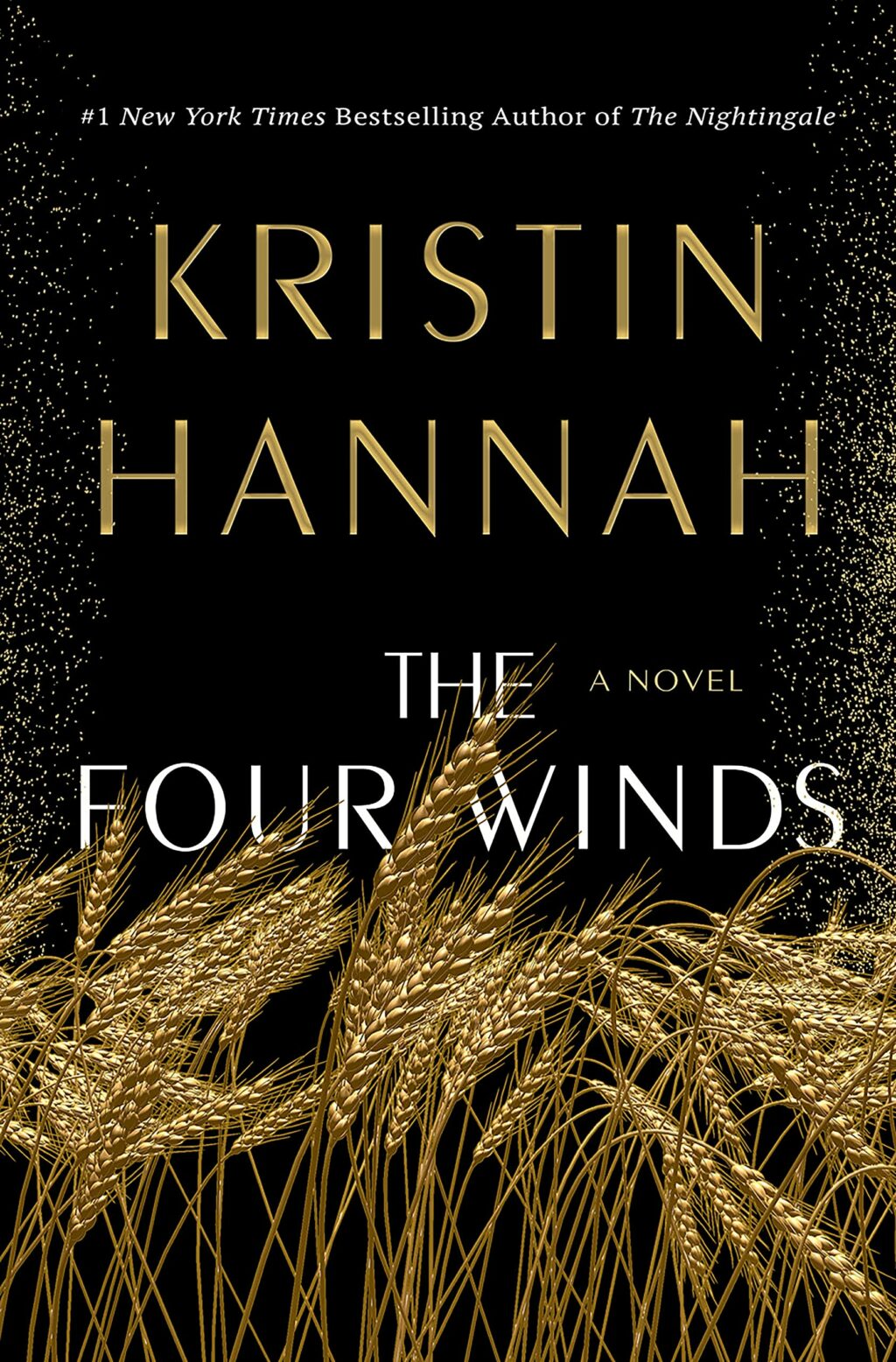 Fiction by women always crowds the top of the charts. In the past year, several acclaimed authors have returned with their latest hits.
Kristin Hannah returned with The Four Winds, an epic set in the Great Depression, following a mother's plight to survive and save her children from poverty. Already celebrated for several romances and historical novels (The Nightingale, The Great Alone, Home Front), each novel by Hannah proves more popular than the last. The Four Winds has checked out over 260 times since its arrival at DCPL.
An instant #1 NYT Best Seller, Laura Dave's mystery-thriller The Last Thing He Told Me, follows a newlywed whose husband disappears, leaving behind an ominous note. A Reese Witherspoon Book Club Pick, the novel was also named the Best Mystery and Thriller of 2021 by voters on Goodreads. A movie adaptation is in the works, starring Jennifer Garner in the main role.
Following the success of her novels Nine Perfect Strangers and Big Little Lies (with its popular TV adaptation), it's no surprise Liane Moriarty returned to the top of the charts with last year's Apples Never Fall. Another psychological thriller, here Moriarty examines four siblings whose mother has disappeared, with suspicions pointing to their father as the culprit. As always, exciting twists and turns abound.
Check out all more great hits in our catalog at this link.
« 21 Books to Celebrate Women's History Month — Southern Stories, With a Twist »