October 2022 (1), September 2022 (1), August 2022 (1), June 2022 (2), May 2022 (2), April 2022 (1), March 2022 (2), February 2022 (1), January 2022 (2), December 2021 (3), November 2021 (1), October 2021 (2), September 2021 (2), August 2021 (1), April 2020 (2), March 2020 (2), August 2018 (2), July 2018 (2), June 2018 (1), May 2018 (2), April 2018 (2), March 2018 (1)
May 15, 2022 —
Since 1978, May has marked the celebration of Asian American and Pacific Islander heritage. Lawmakers chose the month of May to commemorate two significant events: the first Japanese immigrant arrived to America on May 7, 1843, and the First Transcontinental Railroad (largely built by Chinese immigrants) opened May 10, 1869.
To honor those with Asian/Pacific Islander ancestry, we have compiled some books and movies for all ages below. These works recognize the stories and experiences of Asian/Pacific Americans and their contributions to American history and culture.
Adult Fiction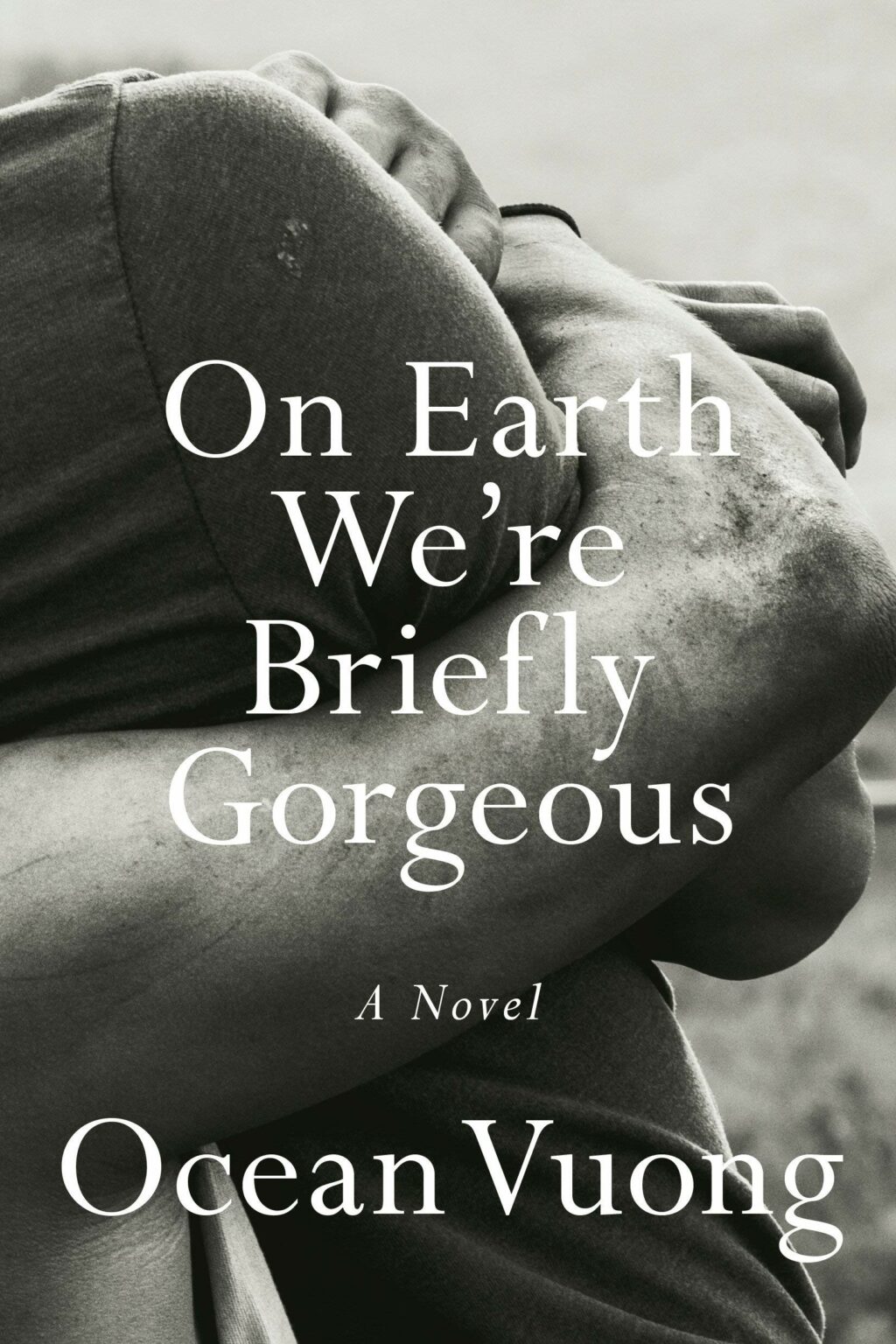 On Earth We're Briefly Gorgeous. Ocean Vuong.
Little Dog, a young Vietnamese immigrant, writes this book-length letter to his illiterate mother, examining intersecting issues of race, class, and sexuality—what it means to be a poor, gay immigrant living in the traumatic shadow of the Vietnam War. Vuong, an accomplished poet, uses equally poetic prose, Offers a haunting meditation on family, loss, and love.
Pachinko. Min Jin Lee.
Written by a Korean American author, Pachinko follows a Korean family who immigrate to Japan, following the annexation of their homeland in 1910. Set across the 20th century, this moving historical saga immerses readers in one family's struggle to outlast the complex forces of history and discrimination.
Interior Chinatown. Charles Yu.
An unconventional family saga, this nonlinear book follows an Asian actor, dreaming of becoming a Hollywood star. Bittersweet. Unconventional. An Asian actor dreams of becoming a star, but is stuck in demeaning roles, like "Generic Asian." A bittersweet examination on Asian Americans, and how they're often still seen as foreigners.
Adult Nonfiction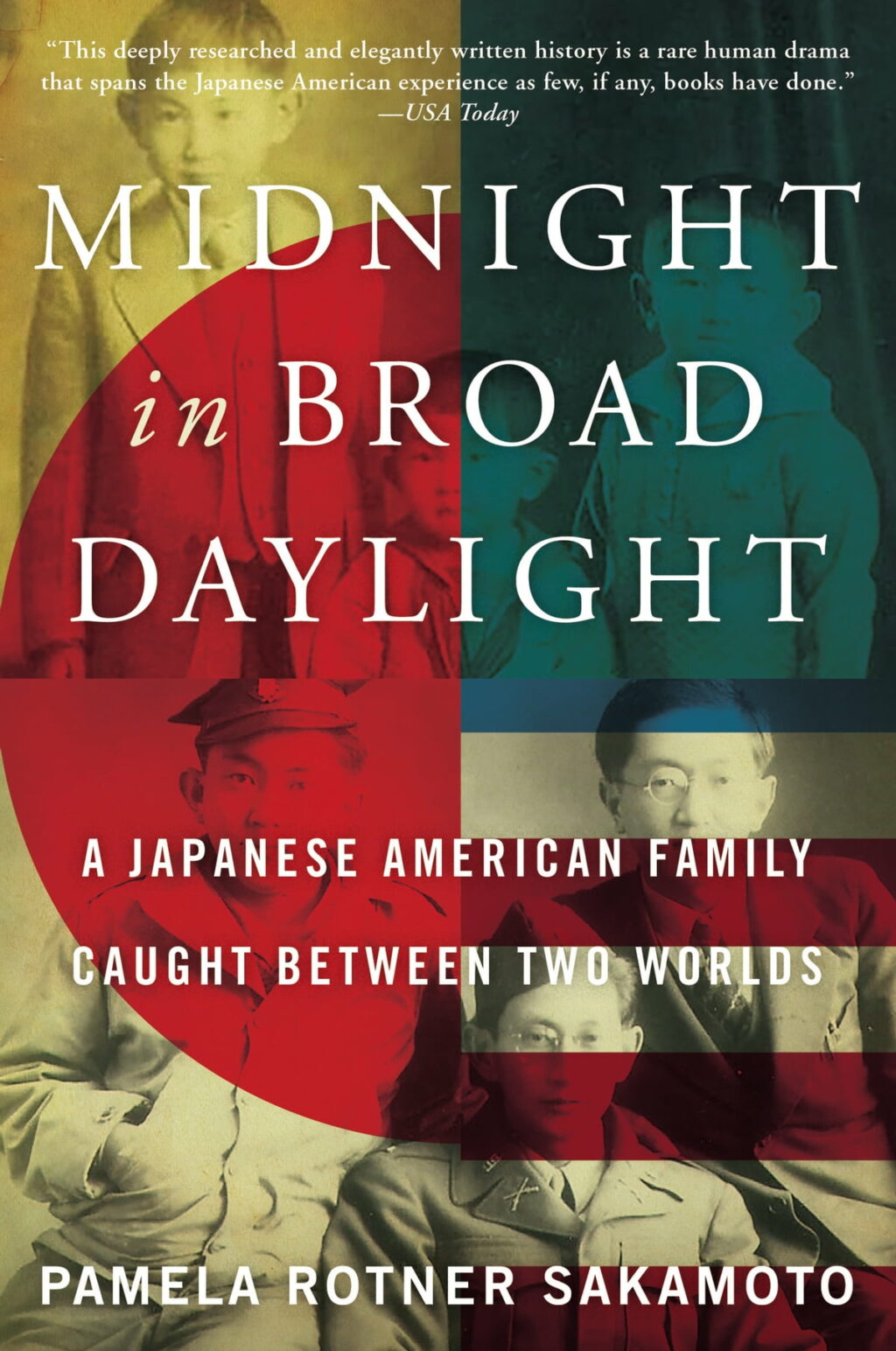 Midnight in Broad Daylight. Pamela Rotner Sakamoto.
During World War II, the Fukuharas found themselves on both sides of the conflict. Sakamoto examines the experiences of this Japanese American family that was torn in two, and shines a light on the Asian American contributions to the war effort, as well as the racism they endured.
The Souls of Yellow Folk: Essays. Wesley Yang.
Already an accomplished essayist, here Yang looks at race and sex in Asian American culture, particularly from the point of view of Asian men. Topics run the gamut from Amy Chua (the self-proclaimed Tiger Mom) to Virginia Tech shooter Seung-Hui Cho.
Movies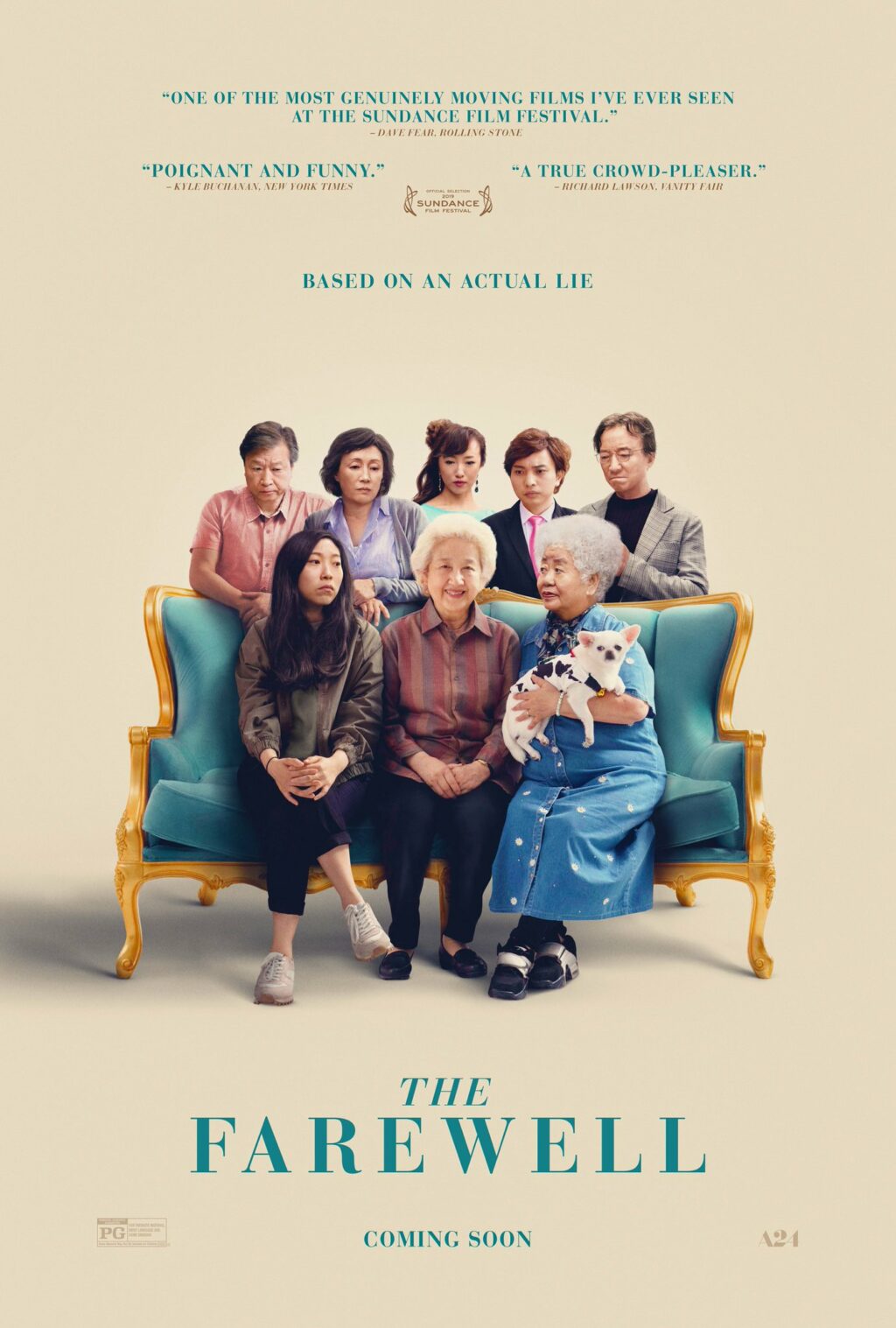 The Farewell
When her grandmother is diagnosed with cancer, Billi (played by actress-rapper Awkwafina) is troubled by her family's plan to keep the diagnosis a secret from the family matriarch. An interesting look at the conflict between traditional Chinese values, and the Westernization of young Chinese-Americans.
Everything Everywhere All at Once
Trapped by financial woes and the boredom of everyday life, Evelyn Wang awakens to her role in an interdimensional conflict, experiencing a multiverse of unexplored lifepaths while fighting to preserve the love of her family. With callbacks to Asian film classics (kung fu and Wong Kar-Wai, in particular), this is a movie-lover's delight.
Minari
A Korean-American family moves to Arkansas in the 1980s, pursuing their version of the American dream, struggling with the elements to establish a prosperous farm. When the cheeky, cantankerous, but loving grandmother moves in, everything changes, and the family's resilience is tested. Starring The Walking Dead's Steven Yeun.
Teen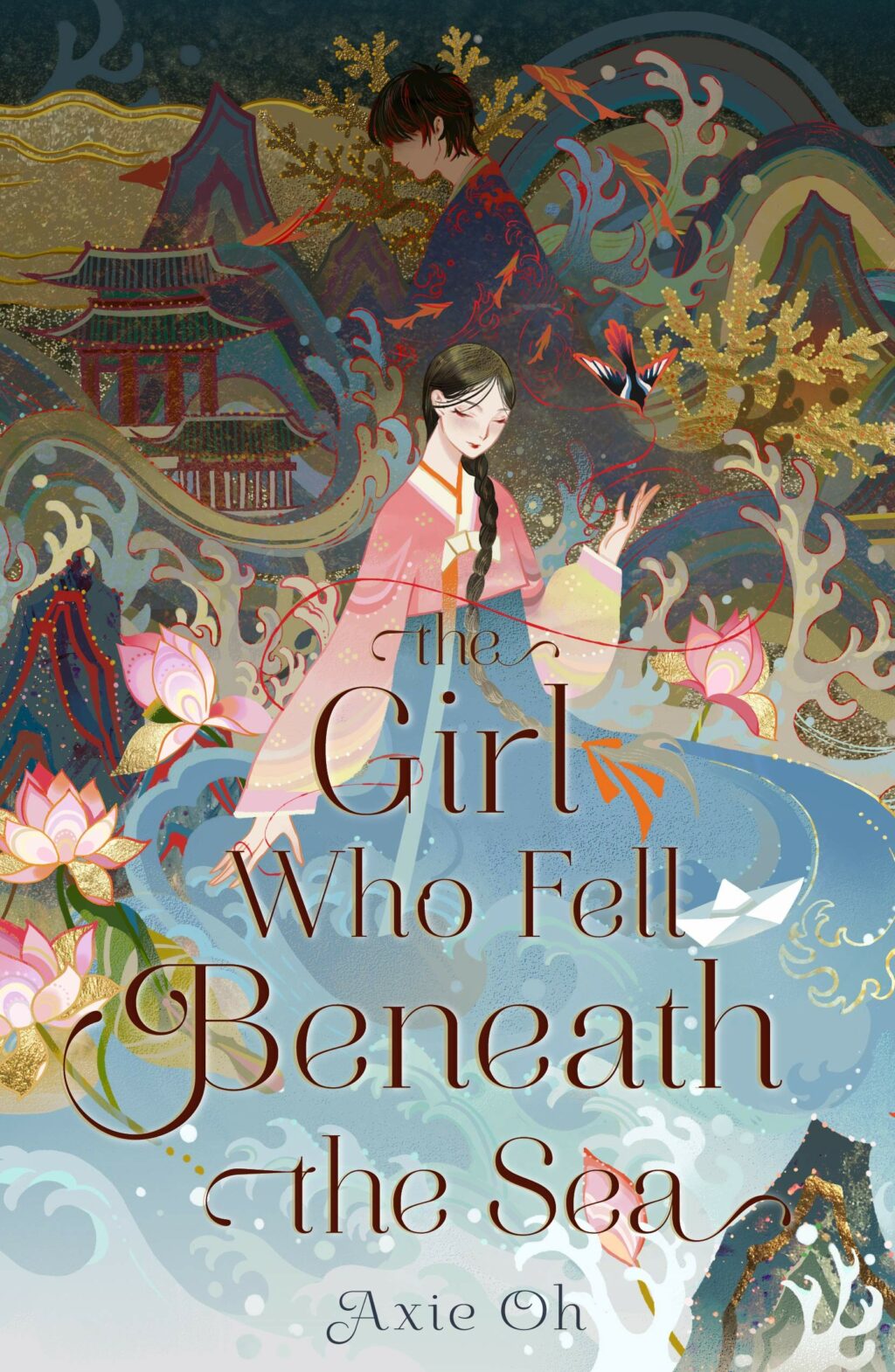 The Girl Who Fell Beneath the Sea. Axie Oh.
A fantasy inspired by Korean folklore, this story follows Mina in her pursuit to stop the Sea God's endless assault on her homeland. Equal parts romance and fantasy adventure, Oh's fast-paced, richly-detailed fable is perfect for fans of Shadow and Bone series and the Empirium trilogy.
Not Here To Be Liked. Michelle Quach.
After accidentally starting a feminist movement while campaigning for the editor-in-chief position of her school paper, Eliza Quan ends up working side-by-side with her former competitor, handsome ex-jock Len. Soon, Eliza catches herself falling for her former rival in this thought-provoking Gen Z rom-com.
The Tiger at Midnight. Swati Teerdhala.
Another fantasy, this one inspired by South Indian culture, Teerdhala presents an atmospheric world of intrigue and assassinations. Kunal and Esha, caught on either side of warring countries, struggle with their forbidden love while performing their duty to king and family. Fast-paced and action-packed.
Children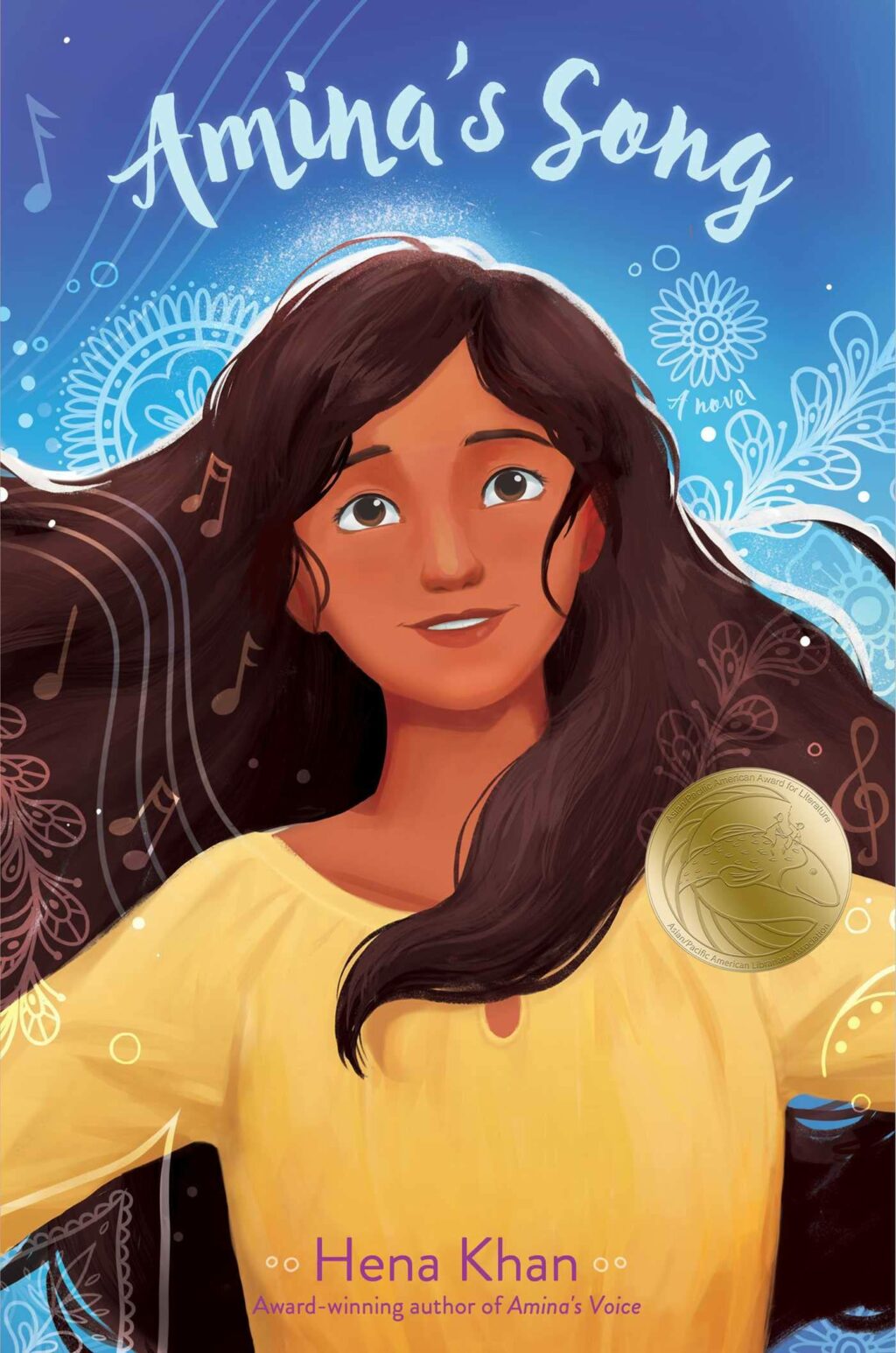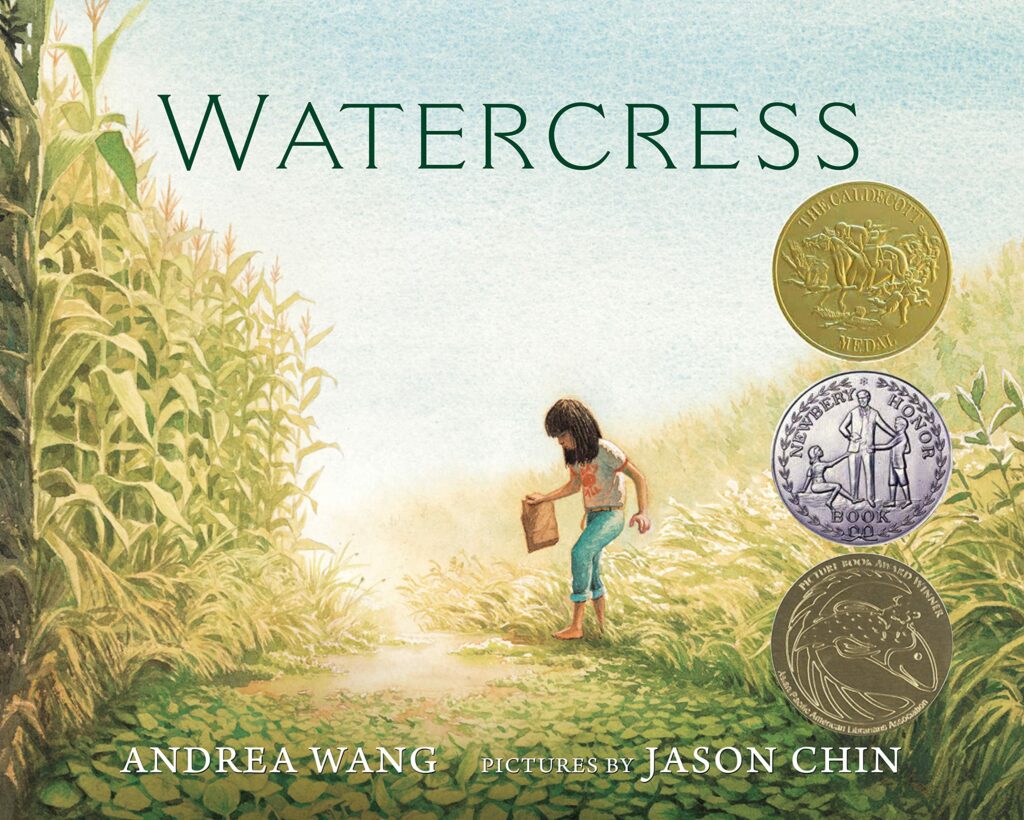 Amina's Song. Hena Khan.
A moving look at the Pakistani American experience, Khan's Amina returns to Wisconsin after visiting family in Pakistan. When performing a songwriting project, Amina must balance her love of Pakistani culture with her classmates' assumptions. An interesting look at what it means to be caught between worlds.
Prairie Lotus. Linda Sue Park.
Facing both blatant and insidious racism, half-Chinese Hanna and her White father struggle in 1880s Dakota Territory, as her family tries to establish a successful dry goods store. An absorbing, richly detailed historical fiction that has been lauded an instant classic.
Watercress. Andrea Wang, Jason Chin.
A simple but beautiful story about a Chinese-American child, embarrassed by her parents picking roadside watercress during a car ride through Ohio. When her parents talk about the cultural meaning of watercress, the girl realizes the importance of the plant and her heritage. Winner of the Picture Book Asian/Pacific American Award for Literature, the Caldecott Medal, and Newberry Honor.
Looking for more? Check out these lists below!
« Southern Stories, With a Twist — Mental Health Awareness: Be Kind to Yourself »