October 2022 (1), September 2022 (1), August 2022 (1), June 2022 (2), May 2022 (2), April 2022 (1), March 2022 (2), February 2022 (1), January 2022 (2), December 2021 (3), November 2021 (1), October 2021 (2), September 2021 (2), August 2021 (1), April 2020 (2), March 2020 (2), August 2018 (2), July 2018 (2), June 2018 (1), May 2018 (2), April 2018 (2), March 2018 (1)
Jul 18, 2018 — "Festival" is officially it's own category in the fashion world. From Gucci fanny packs to Prada Hawaiian shirts, festivals and their colorful clothing have hit mainstream fashion, with even Beyoncé participating.
At ROMP, I knew I wanted to pick up some colorful duds to show my Bluegrass-lovin' pride but could not decide what to get! From bandannas to hats to a variety of shirts and hoodies, I was stumped on all of the choices.
I decided to look to my fellow ROMPers to see what they were wearing. The results were crystal: Tie dye was everywhere!
All around, the people of ROMP lit up the crowd with their bright colors just as the bands lit up the stage.
With attendees in bright dresses and tanks
multicolor tees,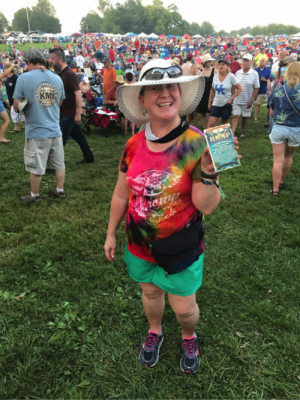 and matching garb,
from cooling off in a hammock,
Bluegrass fans of all ages really enjoyed bringing a little rainbow into the mix.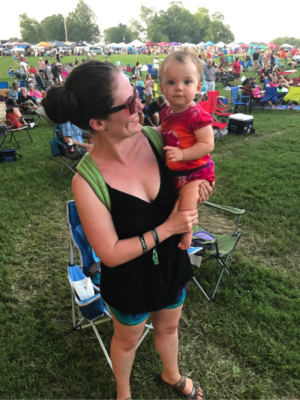 Even the Billy Strings band rocked tie-dye created by their tour manager, Uncle John!
By Saturday, the choice became a simple one for me: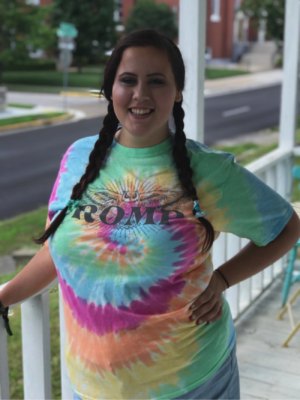 The answer was as easy as following the rainbow!
« Best places to visit on a summer vacation — A Day at ROMP »